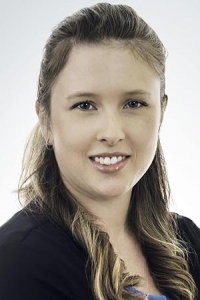 Mélissa St-Hilaire
Manager, Payroll Compliance Practitioner (P.C.P)
Mrs Mélissa St-Hilaire obtained her Diploma of College Studies in Accounting and Management Technology from CÉGEP Gérald-Godin in 2010 and obtained her Certificate in Accounting from Université du Québec à Montréal in 2014. Mrs St-Hilaire also obtained her Payroll Compliance Practitioner certification in 2019.
Mrs St-Hilaire began her career in 2010 at another firm in the region. She joined the team of Bourassa Boyer Solution inc. in 2013 as an accounting technician. In December 2018, Mrs St-Hilaire was promoted to Manager of Bourassa Boyer Solution inc. which offers various services such as bookkeeping, payroll, consumption tax and payroll deduction filing preparation, as well as support in accounting software for SMEs.
Her main priorities are to offer high-quality and personalized customer service, as well as to ensure her clients' satisfaction.
Direct Line:
450-424-7885