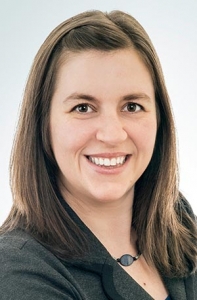 Elaine Samoisette
CPA, CA, LL. M. Fisc.
Mrs Elaine Samoisette obtained a Bachelor's degree in Business Administration from HEC Montréal in 2003 and a Graduate Diploma in Public Accounting in 2004. She is a member of the Ordre des Comptables Agréés du Québec since 2006. Mrs Samoisette obtained her Master's degree in Law – Taxation option from HEC Montréal in 2010 for which she received a scholarship for excellence for finishing among the top of her class.
Counting fifteen years of professional experience, Mrs Samoisette joined the firm in 2002 and has acquired a strong experience in accounting, assurance and consulting. She joined the tax department in 2008 where her practice has been focussed on taxation for SMEs and their shareholders, as well as corporate and tax reorganizations. She also has a solid expertise in personal and consumption tax and is one of the firm's in-house trainers.
Mrs Samoisette is a member of the Ordre des Comptables Professionnels Agréés du Québec, the Association de Planification Fiscale et Financière and the Canadian Tax Foundation.
Administrative Assistant: Shawnna Legacy
Phone: 450-424-3208, ext. 7655
Fax: 450-424-2398
Email: slegacy@bourassaboyer.com
Direct Line:
450-424-7892